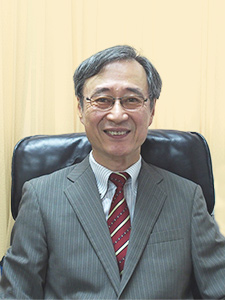 The Association for Overseas Technical Cooperation and Sustainable Partnerships (AOTS) began in 1959 as the Association for Overseas Technical Scholarship, a private-sector organization for technical cooperation dedicated to the mutual economic development of Japan and developing countries. In the first year after our founding, only 43 people entered our program for international technical trainees. In the following years, as Japanese industries increased their exports and expanded overseas, the number of trainees grew. Now, the total number of people who have participated in our training programs in Japan and abroad is roughly 400,000.
In 2012, AOTS merged with the Japan Overseas Development Corporation (JODC). Founded in 1970, the JODC dispatched experts to developing countries, among other activities. This merger enabled us to establish two-way frameworks connecting Japan and other countries, and transformed AOTS into an all-around organization for technical cooperation as it relates to human resource development.
Throughout its technical cooperation projects in the private sector, AOTS has focused on building human connection, and, in doing so, has strengthened friendly relations with developing countries. This approach has borne fruit. Our former trainees who have returned to their home countries have established AOTS Alumni Societies in 44 countries. These independent alumni societies now work together with AOTS as partners.
Since our founding, society has changed significantly around the world, especially in developing countries. The nations of East and Southeast Asia have seen tremendous economic growth, and are now partners on equal footing with Japan. In addition, globalization and the development of information technology have opened up new paths to economic prosperity for the people of developing countries, far different from those that developed nations have taken in the past.
That is why, in addition to tried-and-true approaches to technical cooperation, AOTS is taking new strides. We are undertaking cooperative projects with developing countries, supporting cooperation between developing countries in human resource development, and promoting the internationalization of Japanese society. The spirit behind the founding of AOTS was the pursuit of mutual growth. We will never forget this. We will always strive for technical cooperation in forms that meet the needs of the times, and aim for the realization of our motto: "Live in Harmony Together, Grow Together."
The Association for Overseas Technical Cooperation and Sustainable Partnerships (AOTS)
President KUWAYAMA Shinya