AOTS Research Institute (ARI) implements various projects to promote globalization of Japanese companies and municipalities and to support for foreign talents' Job placement in Japanese companies.
Support for Globalization of Japanese Companies and Municipalities
International PR Project by AOTS Research Institute (ARI)
"Spread the charm of Japan abroad to connect local industrial associations and companies with Japanese counterparts."
ARI has been joining the effort of Japanese industrial associations and others to assist their member companies' sales channel exploration and business promotion abroad. Our services such as support for implementation of local promotional events have relied on our commendable network in emerging countries and ARI platforms, helping to secure international people-to-people and business-to-business connections.

Case Examples
Case 1 Large-scale International Conference <100 to 250 participants>
This is an effective solution for global business development. Promotional campaigns of Japanese companies' products, commodities, technologies, and services are customized according to the themes specific to local situations and social challenges, and thereby effectively reaching the business circles, governments and public organizations in emerging countries.
On top of efficient mass outreach to local targets, a list of the information printed on event participants' business cards is created to enable direct outreach to the targets after the event.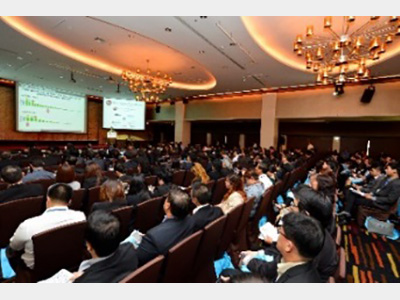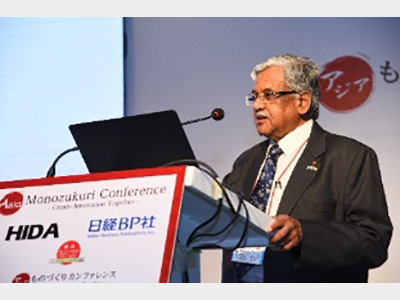 Case 2 Press Conference for Promotion of Japanese Regional Specialties and Brands
This is a PR event for foreign media (e.g. TV, radio, and magazines) and industrial associations (e.g. travel agencies), in which Japanese municipalities and industrial associations make presentations to improve international recognition of their regional specialities and brands, as well as arousing overseas interest in tourism to Japan.
Food tasting and demonstration events are arranged to coincide with press conferences to improve the synergy of appealing to foreign targets. This package can be organized as sub-events during overseas trade fairs that clients exhibit at, and thereby providing platforms for exchange with local companies and industrial associations or attracting audience to their exhibit booths.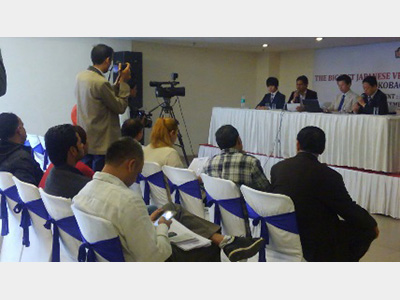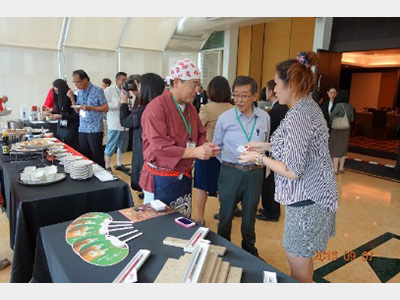 Case 3 Overseas Industrial Tours
Industrial tours customized to specific industries and business fields are arranged to visit local industrial associations, representative companies, factories, industrial complexes, retail markets and shops, attend seminars lectured by those from such associations and local companies, and participate in exchange meetings with the associations. Japanese companies and industrial associations considering to start business or expand sales in the target country have participated in our tours.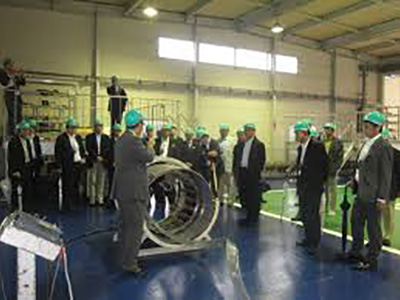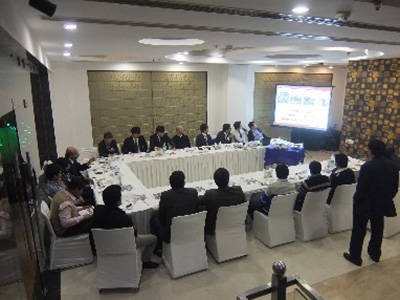 Support for Acceptance of Foreign Talents
Support for Foreign Talents' job Placement in Japanese companies
Feasibility Study (FS)
Internship in Japan
Support for recruitment and job placement

Past Example
Revitalization of a regional economy made possible by combined use of regionally unique resources and high-skilled talents
Bilateral efforts by the Municipal Area of Lakes of Nakaumi and Shinji and Mt. Daisen and the Indian State of Kerala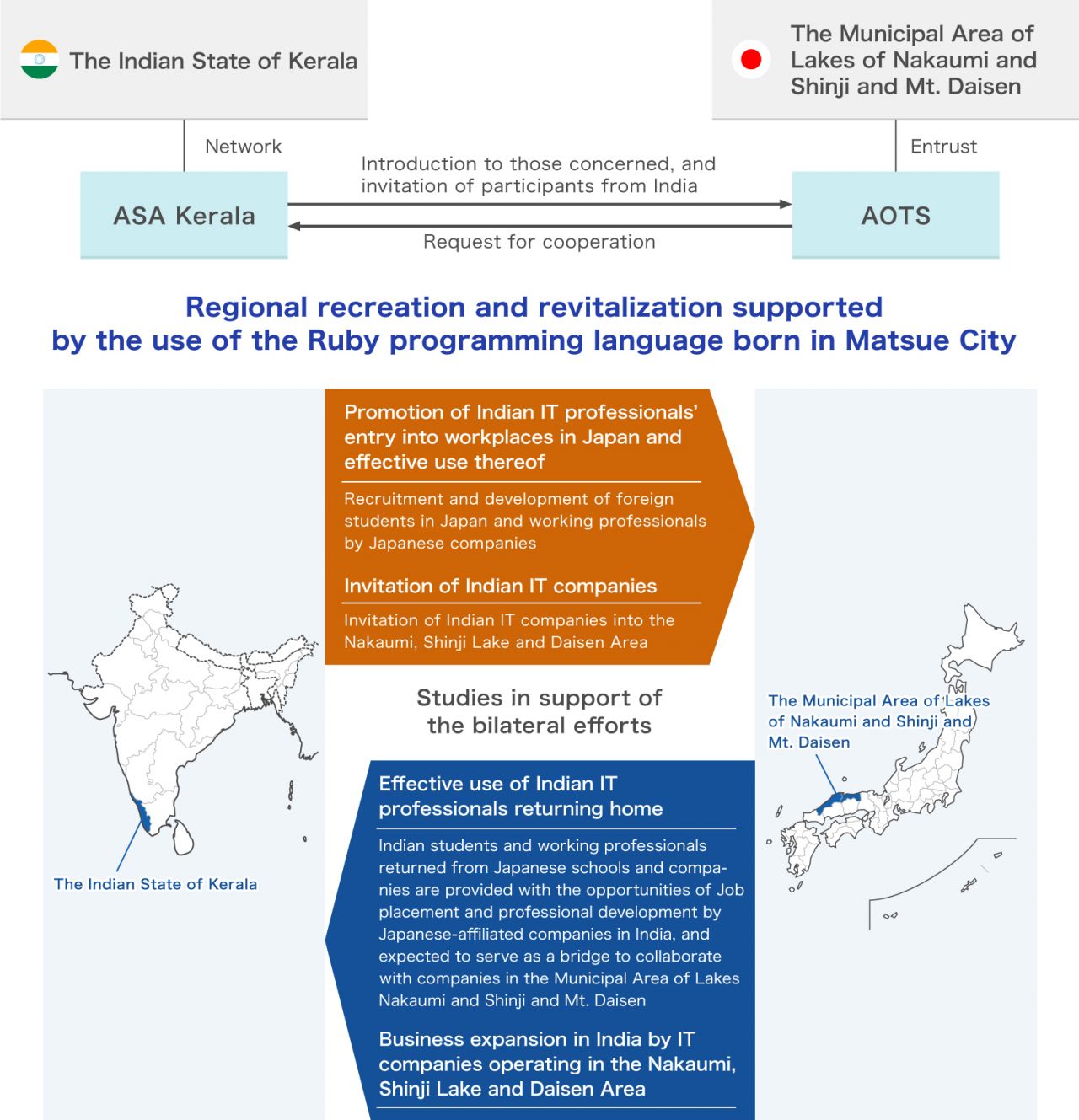 FY2013-2014
AOTS introduced the San-in India Association to the local AOTS Alumni Societies and companies related thereof during the association's research mission to India.
FY2015
Under a supplementary budget project commissioned by the Japanese Ministry of Economy, Trade and Industry (METI), aiming at promoting hometown specials in the forms of expanding overseas sales channels and exploring the attractiveness of regionally unique resources through the use of foreign talents, AOTS supported the global use of the Ruby programming language originated from Matsue City, and IT business operating in the Nakaumi, Shinji Lake and Daisen Area.
Executives of the state government, and the chamber of commerce and industry, as well as IT company owners and media reporters were invited from Kerala State to Japan, with the help of the local network of Alumni Society of AOTS Kerala (ASAKERALA). This led to the conclusion of MOUs on mutual collaboration between municipalities, chambers of commerce and industry, and universities of both countries.
FY2016
AOTS was entrusted with a project commissioned by a consortium with its secretariat in Matsue City to implement a feasibility survey on the internationalization of the local IT business. Documentary studies, questionnaires and hearing, as well as a program of working experience in Japan (short-term internship) were carried out to find out the prospect of acceptance of foreign talents.
FY2018
The working experience program continued after FY2016. AOTS was partially entrusted with the third-year program to communicate with the local counterparts, etc.
As of March 2019, a total of 5 Indian students has been recruited by IT companies in the Nakaumi, Shinji Lake and Daisen Area.

Inquiry
Global Connectivity Department
Project Promotion Group
TEL : +81-3-3888-8215 FAX : +81-3-3888-8264