"TSPKK Group represents the good combination of the joint venture business between Thai and Japanese company." --Interview with an executive vice president of automotive component manufacturer in Thailand--
2018/11/20(Tue)10:00
(Thailand/タイ)
Thai Summit PK Corporation Ltd.
Mr. Vitedmytri Lekakul (Executive Vice President)
Thailand
Many business people from abroad including the emerging countries have participated in AOTS training programs. Positions of the targeted participants vary with the programs. Some programs are for the top executives.
We interviewed an executive vice president of automotive component manufacturer in Thailand.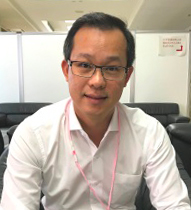 Joint Venture Company between Thailand and Japan
Thai Summit PK Corporation Ltd. is a member of the Thai Summit PKK (TSPKK) Group, a joint-venture company between Thai Summit Autoparts Industry Co., Ltd (a leading Thai automotive component manufacturer) and Press Kogyo Co., Ltd. (a leading automotive component manufacturer of chassis frames and axle housing in Japan).
The TSPKK Group was established in 1989 and is a manufacturer of chassis frames and axle housing components for one-ton pickup trucks in Thailand, and has 60% of export and 40% of domestic sales. Currently, we export our products to around 119 countries including direct and indirect export.
We have 4 subsidiary companies located in several automotive industrial estate areas with more than 3,000 employees to support most of the major OEM (Original Equipment Manufacturer) such as Mitsubishi, Nissan, Isuzu, Hino, Ford, General Motor and Dana Spicer.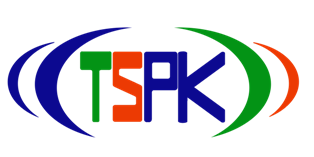 We work together to find the best solution.
Our company's management philosophy follows the Thai Summit Group policy which focuses on three major goals:
Strong Business: continuous growth, strong cash flow and reasonable profit
Sustainable Organization: continuous reinvestment with competitiveness, strong culture, people empowerment, efficient system and increase productivity
Better Society: higher than average compensation, contributing to society through the Thai Summit Pattana Foundation and compliance with all related legal requirements
The TSPKK Group's vision states "We are a world class manufacturer of chassis frames and axles for pick-up trucks" and the corporate culture is "We are a good team work with continuous improvement spirit". To compete with the global companies in the market, we need to focus on the SQCD (Safety, Quality, Cost Competitiveness and Customer Satisfaction, and Delivery) as our major mission. To achieve this mission, we have a mid-term business plan focusing on 2 targets (financial target and customer satisfaction target) + 2 strategies (operational strategy and overseas expansion strategy).
Our human resource development policy is to recruit, develop, and retain talented human resources who would become a support for our overseas expansion and future management successors. We are also trying to bring out competency and functions from each core area of knowledge to develop the human resources into specialists and expertise. We are also working on career path mapping and talent management in order to prepare for future successors at each management level.
We consider our company and employees as our family. Companies cannot survive without their employees and the employees also need a job. So, we always work together to find the best solution to let the company grow. This is our basic concept of employee management. We let the employees understand that the company is trying to help and improve their work ability, safety, and environment to have a better society including their family. The company is aiming at making great profit by having its employees involved in the business.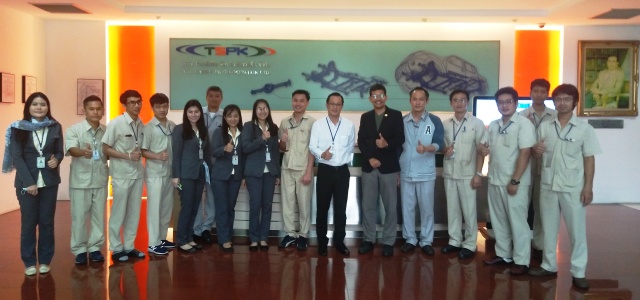 Thailand has the largest production.
Thailand has the largest one ton pickup truck production in Southeast Asia. Our market share is about 60% of total one ton pickup truck production. However, we foresee that the Thai domestic market will be saturated in the near future. Also, most of the major OEM clients have been localizing their manufacturers outside the country to increase more investment and tax benefits from its local content. Therefore, TSPKK-Group has been trying to expand its business overseas such as South Africa and North America.
Currently, we are facing many direct / indirect global competitors that have high technology manufacturing processes. To compete with these global competitors, we always review our year to year basis business plan which is designed under the mid-term (5 years) plan achievement. If necessary, we re-invest more on productivity improvement such as full automation, new technology process, machinery, and equipment. As our operational strategy, we are aiming at introducing an automated system to increase production and raise the quality level.
The management needs to be sent to overseas programs.
The TSPKK Group represents a good combination of the joint-venture business between Thai and Japanese company.
We are looking for potential overseas partners who can contribute to our core business in manufacturing. The engineering techniques and knowhow for products have become the keys for success. For overseas business, the engineering management needs to be sent to overseas programs to train and develop human resources.
To do business with Thai companies, there are a few things to remember. Thailand is the land of smiles and the majority of people are Buddhist. We are always polite and respectful to others in order to maintain good relationships with others. When Thai people meet someone, we always greet by doing "Wai (placing hands together with a slight bow)" to show respect. In Thailand, business cards should be offered with the right hand or both hands. People take time to read the card and make a polite comment to provide a good impression. Thai people generally have a positive attitude: we always offer any kind of assistance and do not mind doing extra work when it is needed.
Opportunity for the Future
I have come to Japan more than 30 times. I still find differences in the infrastructure of both countries. Japanese people are trustworthy and have a commitment to their business.
I joined the AOTS program this time to learn and understand the corporate management. To achieve our company goals, we should design, set up, and utilize what I have learned through this program as our corporate function.
This opportunity should lead our company to future expansion.
Thank you very much for your kind understanding and cooperation.