"In order for businesses to continue and to grow, we have to expand our business globally to the markets that have more dynamic opportunities" --An interview with the corporate planning senior director of an Egyptian investment group-- (2/2)
2017/4/14(Fri)10:00
(Egypt/エジプト)
*This interview article is divided into two parts and posted separately.
This is the second part of the article.
< Part 1>

Seoudi Investment Group (SIG)
Mr. Maged Mahmoud Mohamed Ahmed (Corporate Planning Senior Director)
Egypt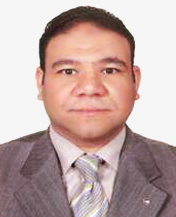 --Are you planning to expand your business overseas? What does your company consider important and wish to focus on to lead your business overseas to a success?
In order for businesses to continue and to grow at the level of desire of our owners and shareholders, we have to expand our business globally to the markets that have more dynamic opportunities.
Our main objectives in expanding our business globally are:
to diversify the group investment and customers to achieve healthy business by minimizing commercial and political risks,
to rise above local competition and increase the group scale by looking for new opportunities and projects in developing countries, and
to access different resources in different countries that enable lower opportunities cost and high profit margin.
The above-mentioned exportation strategy is one of the means to achieve these goals.
Entering the global markets is not like moving our business into a new city or governorate in Egypt. Foreign countries present an entirely different set of risks and other business factors from those we have experienced in Egypt. Therefore, before the launch of global business we have to study these original features thoroughly to ensure the ultimate success.
In some countries, brilliant opportunities based on the high possibility of growth will bring us huge benefits but at the same time we need to cope with the inherent risk in the countries. Other countries will offer us a stable environment that enables us to launch new business safely; however, chances in the countries may less attractive. In order to gain the best chance for our company, we should carefully consider which factors in each country should be regarded as important, how we can take the best opportunity overall, and how we can formulate a business plan.
After deciding into which countries we will move, we have to understand how to position our products in the overseas markets by studying the market factors and the competitors, and to customize our product to match with the indigenous market and customer needs. For example, when we try to export textiles such as pajamas to African countries, diverting products for European countries does not work because African people have a different lifestyle and needs. Even among African countries needs can be diverse. Regarding automobiles, Libyan people prefer petrol engines while people in other African countries like diesel engine cars.
In addition to this, the competitive price and timing to expand business are also important factors.
--Please tell us about the current market environment of your business in your country.
Egypt is one of the largest markets in the Middle East. Due to its huge population, more than 92 million, it is a profitable and attractive market in the Arab world. Now, our educated and open-minded young population, which is familiar with new technology and tools such as Social Networking Service (SNS), is becoming the driving force of the Egyptian economy.
Even though there is still the negative influence of the Egyptian revolution and following political events remained, the Egyptian economy has seen improvement in terms of GDP growth for example; while the average annual rates of GDP growth from 2010 to 2014 were merely around 2 percent, in 2014/15 and 2015/16 it reached 4 percent.
Our main business is automotive and we are facing great competition from the other professional organizations in Egypt like General Motors, BMW, NISSAN, TOYOTA, and HYUNDAI. The Egyptian automotive market has dropped almost 30% in comparison with the previous year (total market in 2016 is 198,271 units vs 278,406 in 2015) due to the availability of foreign currency and power of purchasing. This competition is pushing us to improve our product quality with competitive prices and to enhance our after sales service to satisfy our customers and expand the customer loyalty to maintain our market share. We have several service stations for car maintenance and repairs with highly skilled technicians and engineers trained in in-house training centers or outside training to provide appropriate services for our customers.
--Business customs of your country may differ from those of other countries including Japan. Please use a few episodes to explain your distinctive differences from them in terms of the mindset for working, business culture, and national characters.
Most Egyptians are Muslim, and therefore foreigners should be respectful of Islamic values and practices when they visit us. The normal Egyptian weekdays are from Saturday to Wednesday since Friday is the day of a week for a congregational prayer in the Islamic religion. Meetings should be scheduled shortly, and be confirmed one or two days before. Arabic is the main language, although many Egyptians also speak English or French, therefore, written materials should be provided in both Arabic and English and documents should include the Gregorian and the Arabic dates.
Both men and women should dress very modestly for meetings, ensuring that most of the body is covered. Handshakes are commonly used as a greeting between men, although Egyptians also often kiss close friends on their cheeks. It is normal practice for Egyptian men to walk hand in hand.
In Egypt, titles are important since our society is status-conscious. You should always address Egyptians by any professional title, such as Doctor or Professor, or by Mr or Ms followed by their family names.
--What are the points that you have kept in mind to develop human resources in your company? In other words, how do you wish to improve your engagement with the matter in the future?
I believe that human resources are one of the key factors to improve the company's bottom line with knowledge of how human capital has influence on organizational success.
The key points I always have kept in my mind and monitored to enhance the manpower developing in our organization are 1) employee training and development and 2) employee satisfaction. As for the former point, we offer several types of training to our employees including TTT (Train The Trainer) course and the training implemented by Japanese experts. Regarding the latter points, there are several loyalty programs available: man of the month, monthly bonus, summer picnics during the summer vacation, and loans to purchase a car.
The most severe challenge in HRD in our organization and Egypt is the high staff turnover rate. However, we have succeeded in reducing the rate by implementing several loyalty programs. Even some of those who were headhunted with offers of a higher salary and position chose to stay in our company because of our efforts to keep them happy and motivated.

--What is your impression about Japan and Japanese companies? Please share with us an episode or experience that surprised or touched you.
The team work harmony and compatibility is totally amazing with people always smiling, and the whole organization is focused on productive team work whose members help each other to achieve the settled objectives and show their loyalty to the organization.
HRD activities are playing a crucial role to develop the potential staff members in all the organizations. The responsibility towards the community of the all Japanese people and their commitment to the environment, nature, and disabled people are highly remarkable.

I can conclude that, the main reasons behind Japan the country and Japanese organizations success are the human resources respect the way and development as well, and the foundation of the success are the Japanese culture and discipline attitude.

Thank you very much for your cooperation.
*This interview article is divided into two parts and posted separately.
This is the second part of the article.
< Part 1>