"The demand for firefighting and safety product is increasing." --Interview with a deputy managing director of a company manufacturing firefighting products in Pakistan--
2018/10/26(Fri)16:00
(Pakistan/パキスタン)
Haseen Habib Corporation Pvt. Ltd.
Mr. Tahir Ata Barry (Deputy Managing Director)
Pakistan
Many business people from abroad including the emerging countries have participated in AOTS training programs. Positions of the targeted participants vary with the programs. Some programs are for the top executives.
We interviewed a deputy managing director of a company manufacturing firefighting products in Pakistan.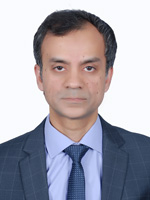 The largest manufacturer of firefighting products in Pakistan
Haseen Habib Corporation Pvt. Ltd. is a family-owned business established in 1965 and currently run by the second generation. With around 170 people employees, the company has become the largest manufacturer, importer and exporter of firefighting products in Pakistan.
Our main products are fire extinguishers, fire trucks, rescue trucks, foam making equipment and other firefighting equipment. We also sell fire safety, rescue, and security products. The company's main strength is its presence in the field for more than 50 years, which gives confidence to our customers including the government and an edge to us. Another strength is that we provide so many products under one roof which no other competitors offer. Haseen Habib is one of the Barry Group companies. The group also has other companies doing business in other sectors such as software and instrumentation for monitoring and testing, etc.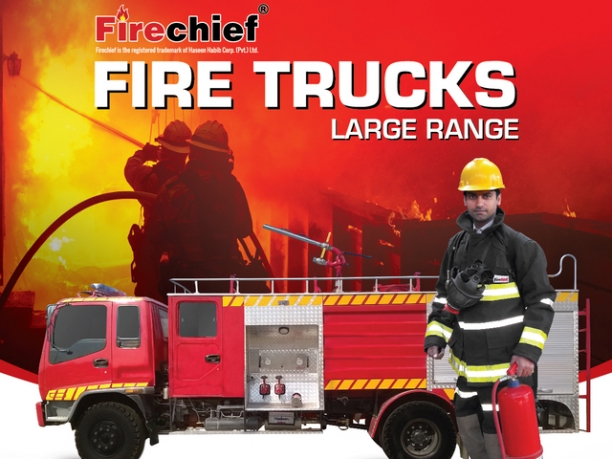 Eliminate the words 'Boss' and 'Employee'
Our company tries its best to retain its employees and that is why the company has a very low employee turnover ratio. We invest in employees' training and education along with giving them authority to work independently to the maximum extent. We regularly send managers from our sales team and technical team to get training. It is "train to train". We also have a section in our company offering firefighting training to customers.
Respect for people is very important and our company has started working on practices to eliminate the use of the words 'Boss' and 'Employee' from our policies and communications, so that it would preserve everyone's dignity as they become friendlier without feeling inferior.
The market for firefighting is growing.
The demand for a firefighting and safety product is increasing and the market is growing. Since the government policy has become much stricter recently, the capacity of firefighting has increased and concerned departments have restructured by adding more firefighting trucks and more qualified and experienced executives.
Our major competitor is China. Most of the market is price conscious, so it is sometimes difficult to lead customers who are new to such purchases. As everywhere else, China is the major competitor and with China-Pakistan Economic Corridor (CPEC) under development, China may bring in more competition. CPEC is a huge project started by China to construct infrastructure including roads and industry, and develop a deep-sea port in Pakistan.
Speaking of our challenges, in Pakistan, large-sized companies in the market have extended the payment cycles from 90 to 120 days, which causes a shortage of working funds and cash-flow problems. Delayed payments also disturb purchase procedures and therefore project timelines are also affected.
We are looking for Joint Venture opportunities to expand our business and another possibility for us is to change from a Private Limited company to a Public Limited company. Technology-wise, we are strong and stable so introducing automation or multi-tasking can even speed up things more for us.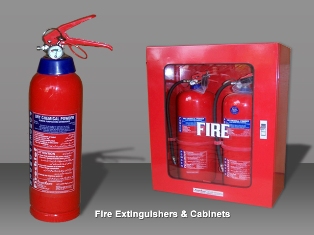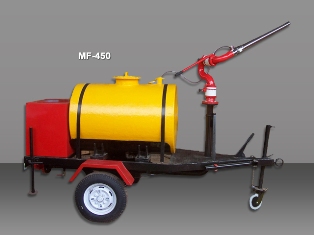 Software-hardware Joint Venture
Regarding the global business, the Middle East, Africa, Afghanistan, Sri Lanka and Bangladesh are our major export markets but the export share is very little, approximately 5%, when compared to local sales, 95%. We would like to expand business into countries in Europe, such as Holland and Germany. We are confident that our products can compete well in price and stability but there are a lot of certifications required to sell products in Europe. The certifications cost a great deal. If we can find a few good local companies to partner with us, it would be a key to success. They can invest in certifications and become our resellers as we manufacture products in Pakistan.
We have prospects for working with Japanese companies. Instead of selling our equipment to Japan, we would like to form a partnership with Japanese companies to sell our products to the world. We could form a joint venture to also develop equipment collaboratively.
The other thing we are most interested in is developing artificial intelligence equipment in firefighting, safety, rescue, medical or any other field that can be manufactured in Japan and programmed in Pakistan. It is a software-hardware Joint Venture. This is because we also have experience for software development and Pakistan's technology for developing quality software is well known to the world, too.
Responsibility shows as a part of the product.
The reason I attended the AOTS program this time is to find more possibilities to expand our business and ways to improve our business processes. Automation in the manufacturing process is another major interest of mine. My company has excellent computer technology and automation technology but I was interested in seeing how Japanese companies work with the automation systems in manufacturing. Since we have low labor cost, it would be a challenge for us to automate processes and retain the workforce at the same time.
What I have found out so far through seeing the product line in Japan is that the product quality might be better than one in Pakistan, but the same level of technology can be seen in some good industries. The process and procedures used are almost the same in my company; however, I believe the quality of the products is mainly the result of what the person who manufactures them has inside him/herself. His or her responsibility shows as a part of the product, so we can also get training for raising a sense of responsibility.
Thank you very much for your kind understanding and cooperation.