"Pioneers in the FinTech industry in Nepal –Digital payment for everyone" --Double interview with a CEO of a company developing software and providing ICT services and a CEO of an online payment service provider in Nepal--(2/2)
2018/3/16(Fri)10:00
(Nepal/ネパール)
*This interview article is divided into two parts.
This is the second part of the article.
< Part 1>
eSewa Fonepay Pvt. Ltd.
Mr. Subhas Sapkota (CEO)
Nepal
F1Soft International Pvt. Ltd.
Mr. Subash Sharma (CEO)
Nepal

Many business people from abroad including the emerging countries have participated in AOTS training programs. Positions of the targeted participants vary with the programs including the ones for top executives.
We interviewed a CEO of a company developing software and providing ICT services and a CEO of an online payment service provider in Nepal.
A lot of young people with new ideas
-Please tell us about the business culture of your country.
Mr. Sharma: The business culture in Nepal is quite different from what we see in other countries:
Laid back approach to work and less value attached to time
Nepalese people are laid back about work, and do not worry about deadlines. High productivity is generally one of the concerns most of the time.
Low loyalty towards the company and high importance placed on financial benefits
Individual financial benefit is the highest priority, instead of the company. People do not hesitate to switch jobs for better pay.
Top down approach in management
Most of the organizations practice the top down approach in management.
Highly profit oriented
Most of the companies are highly profit oriented. Generally, performance of a company is measured in terms of the profit it makes.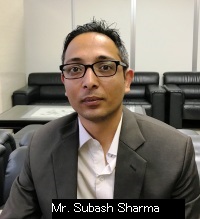 Mr. Sapkota: There are both negative and positive aspects:
Political influence in the industry and employees
Due to political instability for over the past two decades, the political influence on the work force and industry is significant. Most of the big and legacy manufacturing industries are closed because of labor strikes and frequent lock-outs.
Developing a startup and entrepreneurship culture
On the positive side, over the past two years, we have seen a lot of young people coming forward with new innovative ideas and establishing startups in Nepal. This is a very welcoming sign in the business environment of Nepal.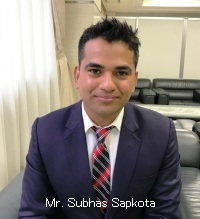 -Under such situation, how do you develop human resources?
Mr. Sharma: As a corporate culture, we always try to take opinions from all levels of staff. We share new information, experience and ideas among all staff in regular meetings and try to empower our people to think and act independently. As I mentioned earlier, we provide regular training by experts to develop skills of our employees as well. Moreover, we also value good team building among ourselves. We regularly form teams and play sports like futsal and cricket to keep good relationships and physical health to stay active.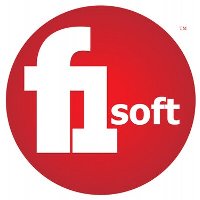 Mr. Sapkota: Our company offers the best benefits in the industry to our employees at every management level. We also encourage young talented people in our team to become leaders shortly and provide them opportunities to fully enjoy their responsibilities. The working environment should be also fun and exciting. We always try to create and maintain a lively work environment with open-door policies, refreshments, and celebrations for every event as our culture.

Myanmar, Bangladesh and Cambodia
-What are your business prospects with overseas?
Mr. Sharma: We have already successfully created a good FinTech business and trend in Nepal. Our products can be very effective in developing and under developed economies similar to Nepal. We are currently exploring opportunities for our products in countries like Myanmar, Bangladesh and Cambodia.
For any business, it is very important to have the right product in the right place at the right time to be successful. I think the following are the keys to becoming successful in overseas markets.
Identify an emerging and high potential market for digital financial services.
Focus on innovation to come up with new products/technology to help financial inclusion and access to finance.
Technology to reach the grassroots of the economy. We have to focus on increasing the customer volume. In order to do this, we really need to reach the population at the grassroots level.
Mobile telecommunication is the only technological tool that reaches out to every nook and corner of the country. Based on this technology, F1Soft is the pioneer in providing mobile financial services that has brought about financial inclusion and access to around 2.5 million people in the country. Currently, we are the market leaders with very few active competitors who provide similar services. However, the potential of this service will continue to attract major players, both domestically and internationally.
Employees were considered as major stakeholders
-What is your impression about Japan?
Mr. Sharma: I had a very overwhelming experience in Japan. I was really impressed with the hospitality we received and humbleness of the Japanese people. People were very helpful.
One thing that impressed me about Japanese companies was the way managers values their employees. All the employees were considered as major stakeholders of the organization. I observed that Japanese companies have a very unique way of motivating and engaging their employees. It was interesting to see how much people consider time important and always look for improvements.
I was surprised to see that even a company like Toyota which has perfected the production system is still looking for improvements and they are continuously working to improve their processes and systems to make their employees be involved in coming up with new ideas.
Thank you very much for your kind understanding and cooperation.
*This interview article is divided into two parts.
This is the second part of the article.
< Part 1>