"Invest Malawi" --Interview with a Director of Malawi Investment and Trade Centre Ltd.--
2018/3/23(Fri)10:00
(Malawi/マラウイ)
Malawi Investment and Trade Centre Ltd.
Mr. Makwemba Ayaya Malonje (Director of Administration and Finance)
Malawi
Many business people from abroad including the emerging countries have participated in AOTS training programs. Positions of the targeted participants vary with the programs including the ones for top executives.
We conducted an interview with a director of Malawi Investment and Trade Centre Ltd. in Malawi.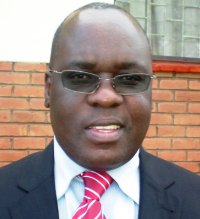 Parastatal company promoting "Brand Malawi"
Malawi Investment and Trade Centre (MITC) is a government-owned private company in the service sector. It was established in 2012. As a parastatal company, it serves the private sector by promoting and facilitating investment and trade. It is a lean company with fifty employees. Main services include organizing international investment/trade forums and facilitating inbound and outbound trade and investment missions. Through its one stop center it facilitates new investors to set up their businesses with speed. It also provides investor aftercare services to existing investors. We are also an implementing agent of the "Brand Malawi" agenda which is a government campaign aimed at promoting Malawi as a viable business brand to the world.
As a government-owned company, our management philosophy is that our relevance to society much depends on the positive socio-economic impact on the primary stakeholder (the citizens of Malawi). Hence, we adopted a results based management philosophy. The targeted results are creating more jobs and foreign exchange.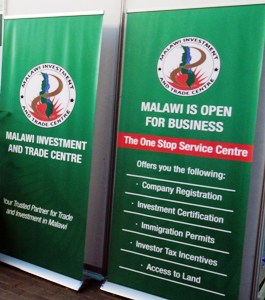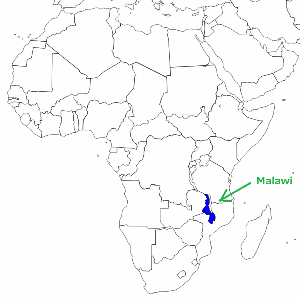 Ultra-modern office building complex project
-How do you address challenges inevitable to a developing country?
First, the main challenges as a country are lack of capacity and a low level of coordination among various agencies and stakeholders in the investment and trade facilitation chain. For investors from overseas, the process such as obtaining licenses would be so complicated.
Second, as a company, we need to have a sustainable revenue base instead of just relying on subvention. We have already initiated an ultra-modern office building complex project that will yield extra income in the form of rent. Construction is expected to start in the middle of 2018 and is estimated to take 24 months.
Missions to attain much global attention
-What are your business prospects with overseas?
We have not reached out globally since we do not have many international offices. Last year we opened the first international office in Mozambique. In the short to medium term we will continue leveraging on our missions/embassies abroad and outbound missions to attain much global attention. As a country, we have business relationships with many foreign companies including Japanese companies. We mainly have many investors coming from South Africa, the EU, the United Kingdom, and China.
We consider the following as key success factors for making our business overseas successful:
Effective national branding of Malawi under the "Brand Malawi" initiative
Effective leveraging on emerging technologies like social media to reach out to our global clients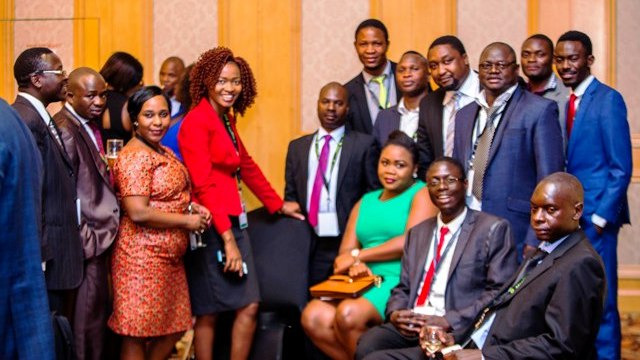 A lot of potential agricultural products to export
MITC is, in fact, competitive with other investment and trade promotion and facilitating companies globally. Using the World Bank ease of doing business index as a proxy competitive indicator to which MITC contributes, MITC's competitive position is improving as Malawi moved from position 141 to position133 in the World Bank's "doing business" rank of 2017. The level of foreign direct investment is correspondingly on an upward trend.
I would recommend the agriculture industry in Malawi to overseas investors. We need more guidelines to export our potential products overseas. We used to export tobacco, but since the demand is decreasing, we are currently returning to our traditional exports which are sugar (to the EU), tea, coffee, soy products, honey (to Japan), and nuts.
-What do you think the business custom difference between Japan and Malawi would be?
Malawians are naturally warm hearted people. This is manifested in the way they do business in that there is more personal interaction. Humor and shaking of hands is generally accepted. It is generally acceptable to give modest tips after getting service especially in the hospitality industry. Modest gifts are generally accepted but they have to be declared by the recipient especially those working in the public sector.
We have a performance management policy anchored by a balance score card framework. Performance assessments guide determination of levels of motivational rewards and promotions. They also help to identify areas of capacity development and training. In relation to this, we have a training policy in place to guide the effective training of our staff.
My impression about Japan is that it is a "capitalist economy with a human face" where accumulation of profit by owners of capital is not the ultimate goal. Beyond profit, owners of various business ventures are motivated by the positive impact their business will have on society and the environment.
My visit to Omron Kyoto Taiyo Co. Ltd. left an indelible mark in my memory. Seeing disadvantaged disabled men and women operate a sophisticated product chain and produce world class products and sustain a company was a very touching experience. This was to me an embodiment of what I call "Japanese capitalism with a human face."
Thank you very much for your kind understanding and cooperation.