"Our design roots go to the Scandinavia's biggest and most successful design company." --Interview with a managing director of a design company in Vietnam--
2018/4/27(Fri)10:00
(Vietnam/ベトナム)
Attention Vietnam Co., Ltd.
Ms. Nguyen Phi Chan (Managing Director)
Vietnam
Many business people from abroad including the emerging countries have participated in AOTS training programs. Positions of the targeted participants vary with the programs including the ones for top executives.
We conducted an interview with a managing director of a joint-venture design company in Vietnam.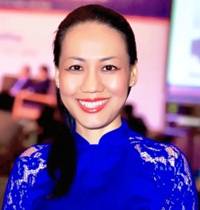 Joint Venture between Denmark and Vietnam
We, Attention Vietnam Co., Ltd., are a Danish-Vietnamese joint venture company. Our design roots go to Attention Denmark, which started in Copenhagen CBD (Central Business District) in 1974. Today, it is one of Scandinavia's biggest and most successful design companies. In 2001, our global managing director, Henrik Jeppesen, established a strong partnership in Ho Chi Minh City and made our presence in Vietnam possible. In 2011, we became Attention Design in response to the global management's strategy of having a new and streamlined organization. We have supplied design services not only to domestic companies but ones overseas such as Vinamilk, Calpis, Suntory PepsiCo, Kimberly Clark, United Pharma, NutiFood, and ACB, etc.
Today, our ability to evolve and strong Scandinavian design roots enable us to approach every design challenge in various disciplines and help us create design solutions tailored according to our clients' needs.
Respect predecessor's achievement
Human beings are the top element we are most concerned with. Our company has always respected our predecessors' achievements, being proud of them, following and striving to maintain their quality of services. Caring for each other and strengthening the relationship with our co-workers lead to a successful outcome as the work of a collective.
Currently, we have 10 employees including 8 in-house professional designers in my office. To motivate our employees, we have team-training by work experience. We also attend seminars and case-studies for Point of Purchase (POP) quite often. We respect every opinion of each employee who works on several projects together at the same time. Teamwork is very important for our job.
As a member of the top management team of my company, I would love our company to have many clients, and increase and ensure benefits for employees. Staff get promoted for their dedicated long-term commitment and contributing their value to the existence and development of enterprises.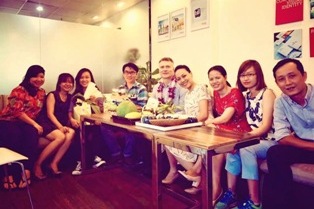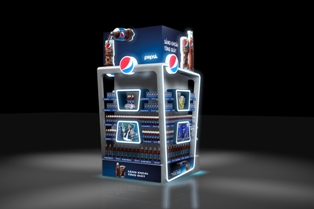 Professionals vs. Nonprofessionals
-Please tell us about challenges for your business and how do you address them?
As a professional design agency, we have been enjoying growth and recognition for our many years of experience. Despite the appearance the industry is better than before, and the troubles and challenges that we are facing are as follows:
Job Market Saturation and Increasing Competition (Not enough local graphic design work to support all of the local talent)
Everybody Wants to Be a Designer (work has become more difficult than ever in finding new customers and keeping relations with clients throughout, from start to outcome and after sales)
Freelancing and Traditional Stable Employment (which may affect unfair competition about price and valuable quality)
Everybody wants to be a designer. There are many people with no design education, formally or informally, that call themselves designers because they utilize the same tools as creative professionals. The lack of clear and common distinction between professional designers and nonprofessional designers creates this problem as the marketplace becomes more and more saturated. We clarify the distinction by certification and company portfolio. Furthermore, we keep a good and sustainable relationship with clients even after sales including old clients. Most of our clients are big enterprises who make their decisions by understanding the difference between the values of established designers and talented creators with little experience.
Hoping to work with Japanese Companies
Regarding work with overseas companies, we worked with Lam Soon Singapore (Project: POSM design artwork for Sailing Boat cooking oil campaign at the beginning of 2017, Singapore). The other project was the one with Fromageries Bel for Bel Singapore May Campaign in July 2017.
Regarding work with Japanese companies, we have worked with Calpis Vietnam for Calpis Teenz packaging design that they launched in early 2017. It was our pleasure to work with them and we worked closely with a Japanese team leader and his staff for the project. Honestly, we do hope to have the chance to get more work with Japanese enterprises in the future.
"Let your brand express itself"
-What do you think are the keys to success in doing business overseas?
According to our experience of working with companies overseas, we always try to remember why they approached us. That is because we are a professional design agency in Vietnam which has local staff who have been trained through work experience. As our strength is in teamwork, with the early involvement of all members, we carry out deep analysis of the culture of the client companies and end-users, which have Asian culture in common. We try to know and understand what they want. In addition, the good knowledge and skills of our designer create touching and pleasing value for customers.
The competitive environment in the Vietnamese market is quite special. More people in Vietnam tend to purchase things by brand name. Depending on the insight of customers, deep research and understanding products are necessary to bring the best and most objective look.
There are not many differences between our own business customs and other countries'. Our working motto "Let your brand express itself" means that we have a duty to bring you (our clients) close to your potential customers. As we are a design agency, our task is to harmonize and match products with end-users or target customers so that they make the decision to buy them. It is a pleasure for us!
Good place to work and grow up
-What was your impression about Japanese companies?
I had a chance to visit TOTO office, TOTO factory, NOYES sofa, and Honda showroom. I found that members of BOD (Board of Directors) or any executives work hard the entire time. From when they were young till retirement, they work with a dedicated and full heart. I love this concept and I believe this is the reason that success has been brought to Japanese companies.
Japan is a good place to work and grow up.
Thank you very much for your kind understanding and cooperation.