Manufacture and Distribution of High-tech Drive Products and Systems -Oerlikon Drive Systems, India- (New Delhi, India)
2017/8/25(Fri)10:00
(India/インド)
- Introduction to a company of AOTS training program participant - ​
Oerlikon Drive Systems, a part of the Swiss-based Oerlikon Group (sales of CHF 2.3 billion in 2016), is a leading supplier of high-precision gear, drive and shifting solutions. Under the market-leading brands of Oerlikon Graziano and Oerlikon Fairfield, the company provides high-tech drive products and systems for a wide range of applications, from sports cars, hybrid and electric vehicles to machinery and equipment for the agriculture, construction, mobility (on-/off-highway, city buses), energy and mining sectors. Known for its excellent manufacturing, engineering and innovative expertise, the company has the know-how and capabilities to lead the full deployment of a development program from conceptual and simulation phases to mass production of complete mechatronic driveline systems as well as single gearing components. In 2016, the company generated sales of CHF 612 million with a team of 4,800 employees, operating its own production facilities in China, India, EMEAR and the Americas and serving customers worldwide.
In India, Drive Systems has three plant locations, at Greater Noida-Uttar Pradesh (near Delhi), Sanand-Gujarat (near Ahmedabad) and Belgaum-Karnataka.
The facilities in India are equipped with advanced technologies for crown wheel & pinions (Gleason face milling and Face Hobbing) and Electron Beam Welding (EBW) technology. The facilities have state of the art heat treatment capabilities and a fully robotic Continuous Type Gas Carburising Furnace (CGCF). The facilities house advanced technologies for broaching, profile grinding and dry hobbing. It has robotic cells and operations. In April 2015, Drive Systems inaugurated its third Indian plant in Sanand, in the state of Gujarat, a hub for the automotive industry.The new plant is spread across 35 acres with a wide range of products from differentials for hybrid & electric vehicles to assemblies for full and final transmissions as CVT transmission for agricultural tractors, transaxles for leisure vehicles and axles for wheeled loaders & other on/off-road applications.
The products are supplied directly to all the leading OEMs in the world for Tractors, Harvesters, Power Tillers, Commercial Vehicles, Passenger Cars, Electric Cars, Construction Equiptment and Minning Equiptment.
Drive Systems India is a leading player in the powertrain for on and off highway applications. The company has in-house manufacturing and R&D facilities (150 designers worldwide). The company also has testing facilities in order to validate the products. A complete solution provider with wide sales and manufacturing foot print globally. The company has 10 plant locations world wide, in the United States, Italy, India and China.
Company Description
Name
Oerlikon Drive Systems, India
Country
India
Name of Representative
Sandeep Khullar
Year of Establishment
1999
Business Type
Manufacturers of Transmisions, Axles, Planetary Drives and components for Agricultural Machinery, Construction Equiptment, Automobiles, Commercial Vehicles and Oil & Gas applications
Main Products

All types of gears & shafts (including ground gears & shafts)
Synchronizer assemblies
Transaxles for golf cars
Axles for construction equipment machines
Transaxles for special customized applications (CVT technology)
Crown wheel & pinion (Gleason Face Hobbing & Gleason Face Milling)
Planetary assemblies (Torque Hub®)
Electron Beam Welding parts
Differentials for electric and hybrid cars
Transmissions and Electric Drives for Cars

Accreditations
ISO 9001:2008, ISO 14001:2004, OHSAS 18001:2007, ISO/TS 16949:2009 and Gold Certificate by Indian Green Building Council
(IGBC)
Business Relationships with Overseas Countries
United States, Brazil, Mexico, Turkey, UK, Italy, Germany, Thailand, China
Business Relationships with Japanese companies
Hitachi (Japan) via Indian JV (Tata Hitachi)
Communicable Languages
English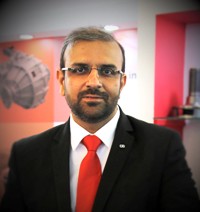 Information on former AOTS/HIDA training participants
| | |
| --- | --- |
| Name | Mr. Vivek Prakash |
| Current Position | CEO |
| Training History (year) | 2016 |
| Training Topics | Seminar on Amoeba Management System (X552) |
| Training Language | English |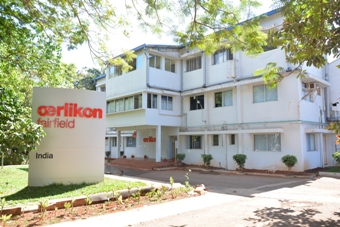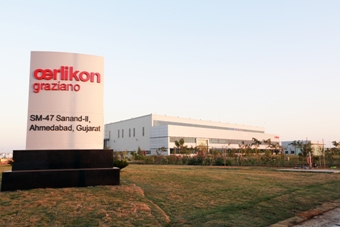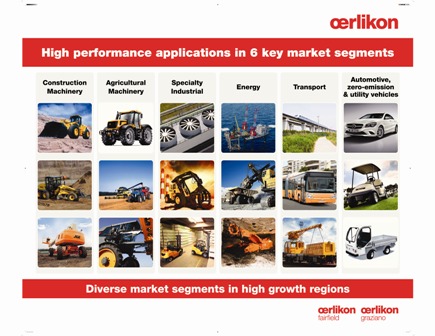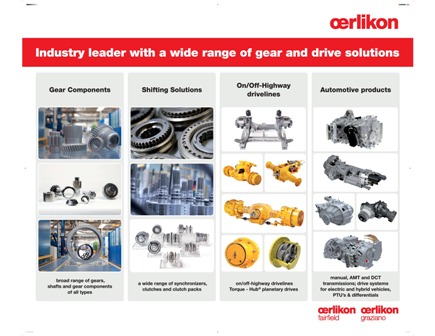 Feel free to contact us at the numbers below if you have any questions about the company.
Inquiry (Weekdays 9:30–17:00)
Operations Management Department
Overseas Strategy Group
TEL : +81-3-3888-8244 FAX : +81-3-3888-8242