Providing Services Concerning Intellectual Property in Taiwan -Saint Island International Patent & Law Offices- (Taipei, Taiwan, R.O.C.)
2017/10/6(Fri)10:00
(Taiwan/台湾)
- Introduction to a company of AOTS training program participant - ​
Saint Island Group is an intellectual property group specializing in offering comprehensive legal services in all areas of intellectual property. It consists of several strategically allied business entities, including Saint Island International Patent Office, the founding member of the Group and established in 1974; Saint Island International Law Office, established in 1988; and Saint Island Intellectual Property Co., Ltd., established in 1998.
Guided alike by the founding principles of "Specialty", "Competency", "Honesty" and "Integrity", we create a positive work environment where knowledge and experience are shared as part of our long-term sustainability efforts and the abilities of our staff are fully exploited in the best interests of our clients. We take every opportunity to prove and better the reputation that we have carefully cultivated over the years.
With our 43rd anniversary in February 2017 just passed, we continue to provide quality legal services in the intellectual property area and contribute to the promotion of intellectual property rights in the international community.
With offices in major cities of Taiwan, including Taipei, Taichung, Tainan, Chiayi and Kaohsiung, the Group has engaged in assisting domestic clients seeking intellectual property protection not only in Taiwan but also in countries worldwide. The Taipei offices are particularly staffed with lawyers, patent attorneys and patent engineers well experienced in international intellectual property practice and capable of meeting the needs of international clients in all aspects. Our teams in these offices work closely together to offer our clients a dynamic combination of expertise in the field of intellectual property.
By expanding to new areas of service and collaborating with IP firms in Beijing, Saint Island has been able to provide one-stop, quality-oriented and cost-effective services to clients seeking IP protection in the Greater China Region.
We developed the very first trademark database in Taiwan by meticulously archiving approved and registered trademarks. The database is now accessible to our domestic clients for conducting online trademark searches. We publish a monthly journal to introduce the most recent news in IP practice across the world to our domestic clients, and send newsletters to our international clients and associates to bring their attention to significant changes in IP law and practice in Taiwan.
For more than 40 years, Saint Island aims to provide high-quality services at reasonable fees to foreign clients, especially to our Japanese clients. Over the years, we are grateful and honored to work with many distiniguished Japanese firms and companies, and have gained many professional and management insights from them. Saint Island has lawyers, patent attorneys, patent agents, who are fluent in Japanese, and a department exclusively to help Japanese apply for patents in Taiwan. Please do visit us if you are planning to come to Taiwan.
Company Description
Name
Saint Island International Patent & Law Offices
Country
Taiwan, R.O.C.
Name of Representative
Patrick I.C. YUN
Year of Establishment
1974
Business Type
Intellectual property counseling, filing, maintenance, litigation and dispute solving
Main Products/Services

Preparation and prosecution of patent and trademark applications in Taiwan.
Filing applications for domain name registration in Taiwan.
Maintenance of patents and trademarks.
Recordal of assignment, merger, licensing, and security interests in relation to patents and trademarks.
Search and watch services in relation to patents, trademarks and domain names.
Opposition and cancellation/invalidation proceedings in relation to patents and trademarks.
Intellectual property disputes and litigation.
Drafting and reviewing contracts and agreements with respect to intellectual property and preparation of tax exemption applications
Providing legal advice on commercial laws, such as Fair Trade Act, Trade Secret Act, Commodity Labeling Act, etc.
Cooperating with the Customs House and the competent authorities in anti-counterfeiting activities.
Providing advice on improving intellectual property rights protection.
Arranging for licensing or acquisition of intellectual property rights and negotiations related thereto.

Accreditations
Taiwan Award of the MIP Global IP Awards of 2017.
Main Trading Counterparts
Indivisuals, small and medium-sized enterprises, large comapnies, government agencies, schools/research institutions that need IP protection.
Business Relationships with Overseas Countries
We have established a broad network of business relationships with over 1000 foreign associates across the world.
Business Relationships with Japanese companies
Japanese patent firms, law firms and companies.
Languages
English, Japanese
Information on former AOTS/HIDA training participants
| | |
| --- | --- |
| Name | Patrick Yun |
| Current Position | Chairman |
| Training History (year) | 1998 |
| Training Course | The AOTS World Business Network Program for SME Enterpreneurs (WBNP 02) |
| Training Topics | Corporate Management for SMEs |
| Language | English |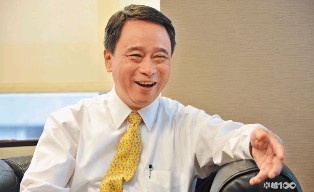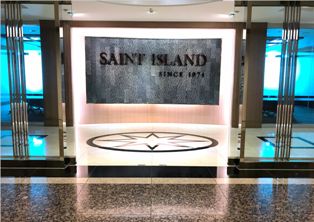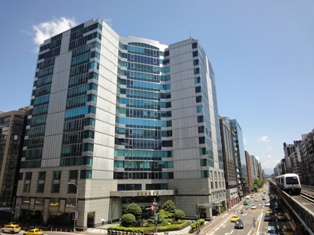 Feel free to contact us at the numbers below if you have any questions about the company.
Inquiry (Weekdays 9:30–17:00)
Operations Management Department
Overseas Strategy Group
TEL : +81-3-3888-8244 FAX : +81-3-3888-8242