"Integrating traditional values into current norm and expectations" --Interview with a vice president of a nut processing and supplying company in India--
2017/11/17(Fri)10:00
(india/インド)
Western India Cashew Co. Pvt. Ltd.
Ms. Lakshmi Harikrishnan (Vice President-Quality & Food Safety/ R&D)
India
Many business people from abroad including the emerging countries have participated in AOTS training programs. Positions of the targeted audience vary with the programs, and there are some programs aimed for top executives.
We conducted an interview with a vice president of a nut processing and supplying company in India.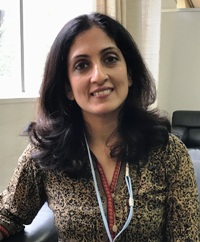 Having 85-year history in Kerala
Western India Cashew Co. Pvt. Ltd. is a nut processing company established in 1932 in Kerala, India. We manufacture and supply plain cashews, ready-to-eat cashews such as roasted, salted, and flavored ones, and nut ingredients for chocolate, cereal, cereal-bars, ice cream and cookies. They are exported from our private label brand to countries in Asia, such as India, Japan, and Malaysia, the Middle East, and US. Our manufacturing amount is 25 to 30 tons per day, and our turnover target is 7.5 billion yen this year (66mil US dollars). We currently have 450 employees.
"Traditional values" and "Innovation"
-Please tell us your management philosophy.
The company is backed by strong traditions, such as honesty, integrity, values and relevance to society, which have been kept throughout the three generations.
Customer philosophy: We try to contribute to customers' happiness, success and profitability by understanding, respecting and exceeding their delivery and quality expectations including provision of convenient, tasty, healthy and affordable nut-based food to the consumers.
Operations philosophy: We set a high value on safety, quality, innovation, productivity, speed and excitement.
Employee philosophy: We need to foster a relationship of fairness and mutual respect, where employees develop personally while contributing to the company's objectives including delivery, profitability and growth.
Social Philosophy: It is important to be consciously consistent with the core traditional values which have been espoused for the last eight decades, such as honesty, dignity, and commitment to society, and combine them into current norms and expectations, as the third generation of a family-owned company. We also have to be proactively environment friendly in every facet of our business.
As for "innovation", we were the first company to introduce poly packaging to export nuts, which is the industry standard now, instead of traditional can packing. We also develop and implement our business plans according to customers' needs such as higher efficiency and lower cost. The poly packages have also contributed to the environment, since disposing of the traditional thick seals of can containers was a major issue.
40 hours of training programs per year
-How do you address challenges or develop human resources?
From the quality point of view, when production volumes grow, it is difficult to manage the proper systems to maintain product quality. To avoid affecting the quality in any undesirable way and consistently keeping our brand quality, more and more personal attention is required.
Employment is a great challenge. Hiring the right people for the right positions is a very difficult issue, especially for those middle positions. Recruitment of competent people, training programs, and actions need to be compiled in a descriptive manner so that deviations are recognized and rectified immediately. Motivation of employees could be strengthened through incentives. To develop human resources in my company, we have a recruitment policy, equal opportunity policy, under age policy, environment health and safety policy, responsible sourcing practices, workers welfare committees, and a training policy.
Regarding training, in our company, every employee is supposed to have 40 hours of training per year. We have all kinds of training programs, such as quality training, external production training, health and safety training, finance training, and external top management training. Not only employees but top managers constantly get training. We always try to improve ourselves through those training programs.
Always try to understand and realize customers' needs
-What are your business prospects inside and outside the country?
We have been exporting our products to a company in Japan for almost 10 years. We also supply our products to supermarkets in the USA and Europe.
In India, competition in this industry has currently been getting higher, but our advantage is that we always try to understand and realize our customers' requirements. We always consider the delight of our customers, so we try to keep the quality of our products. We do not sacrifice the quality, but at the same time, we try to make our products cost effective. We frequently communicate with our customers and keep a close and good relationship with them to know their needs. Since our manufacturers are very close to our company, we can supply fresher nuts than other suppliers.
Keys to successful global business expansion
I think quality of the product, marketing, cost effectiveness, and on-time deliveries are key factors to successful global business development.
Our company entered the retail market only recently. Consistent quality at low cost which is sustainable is the main focus based on market intelligence. The combination of capability, consistent quality through robust systems and communication abilities, and product uniqueness are the major barriers for market entry by competitors. While diversifying retailing in India, we have also entered into the US retailing market with our own brand which has been expanding our business very well.
Typical Business Customs in India
As you know, India is a multi-lingual and multi-cultural country. I am from the south part of India, Kerala, where people are 100% literate, and women are given equal opportunity as men in the working environment, compared to other parts of India.
Today, in most parts of India, the following business customs typically exist:
Priority for moral and ethical values
Freedom of association and trade union activities are encouraged.
Minimum wages act
Employee benefits such as provident fund, employee state insurance, and gratuity
Women are encouraged to work by providing paid maternity leave for six months.
Creche system at the work place to look after small children
Unity in diversity at the work place with reference to people from different languages, different religions, different cultures, different food working in harmony
Impressive memories of Japan
Visiting some Japanese companies this time, I recognized they have well defined processes of operations. The sub processes are also highly defined and precise which enables the employees to work with accuracy within the given time frame. The Just-In-Time method is adopted by many companies focusing on the fundamentals of quality of the production which automatically brings out quality product.
Many incidents linger in my mind. One such incident, which surprised and touched me about the way people care, happened when I lost my way at the Metro station. I had to take a train on the Hibiya line to get to the Kenshu Centre and I could not find any information counter. I asked a girl about it and even though she could not understand English, immediately searched on her mobile and found the route. To my surprise she came all the way to the platform to drop me even though she was going to another destination. I was very touched and heard similar stories from my fellow participants.
The next incident that surprised me was the way the cleaning crew operated on the Shinkansen line. Astonishing to see how they finished the job in exactly 7 minutes!! It is a wonder especially since it is constantly done every time a train comes, without failure.
All the experience I gathered in Japan was immensely rich and truly one of its kind!
Thank you very much for your kind understanding and cooperation.