"Professional and cost effective approach through remote services is a key." --Interview with a CEO of a company providing IT infrastructure solutions in India--
2018/8/20(Mon)13:00
(India/インド)
Netsol Tech Services
Ms. Deepa Kulkarni (CEO)
India
Many business people from abroad including the emerging countries have participated in AOTS training programs. Positions of the targeted participants vary with the programs including the ones for top executives.
We conducted an interview with a CEO of a company providing IT infrastructure solutions in India.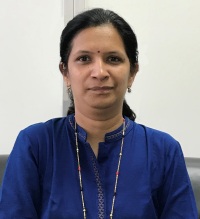 "20 Most Promising Managed Services Providers - 2018"
Netsol Tech Services is a successful IT infrastructure service provider offering IT hardware and networking solutions to a large number of small and medium-sized businesses (SMBs) on servers, blades, notebooks, desktops, peripherals and networks. It was established in April 2009 and currently has 25 employees. Our main office is in Pune, and there are other branches in Mumbai, Satara, and Ratnagiri.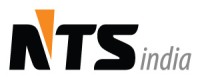 As a part of our infrastructure services, we maintain a strong installed base of more than 4000+ machines and 300+ servers for some of our esteemed clients. With a strong technical support team on various platforms and technologies, we have confidently and successfully filled the IT infrastructure needs of many corporations based on the desired SLA's (Service Level Agreement) for more than 8 years. We offer solutions for the following:
Servers (Intel and Unix Based servers) –HP/IBM/DELL
Storage and Archival solutions –EMC / Netapp / Lenovo / Netgear
Networking Security (Campus Networking & Wide Area Networking)
–Cisco / Juniper
Authentication services through firewalls –Cyberroam / Cisco / Soniwall
Content Security, URL Filtering –Cisco / Juniper / Dlink
Cloud & virtualization solutions –Microsoft / AWS
Windows & Linux Server Support
Disaster Recovery and Management solutions
Annual Maintenance Contract (AMC)
Facility Management Services (FMS)
We provide 24-hour remote support as well as on-site support in accordance with our AMC (Annual Maintenance Contract).
In India, there are so many competitors in the IT market, and since we have a proprietary group company called "Netsol Technologies" owned by my husband that sells IT hardware, we can approach new customers more easily and provide them with the best and most cost effective services. This enables us to compete with others and achieve our goals. My company has been awarded by the CIO* Review for the "20 most promising managed services providers in India -2018." My company is also a registered partner of Microsoft.
We would be happy to interact with you for any of your IT infrastructure requirements including desktops, workstations, servers, blades, printers, MFP's, structured cabling, networks, business critical servers, storage, Microsoft range of software, VMWare and Citrix. We are flexible and able to tailor our services, tools and resources to meet your technical needs, budget and time constraints.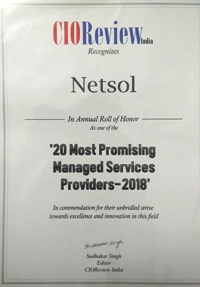 The Latest Equipment, Trends, and Technologies
Training is a crucial part in our organization. Our employees are at the heart of our organization. We ensure our team is always equipped or certified with the latest equipment, trends, and technologies. We arrange seminars, hands-on training and skill enhancement programs for our employees both inside and outside of the office.
Our remuneration is on a par with the industry standard. We understand that money will not be the only motivational factor. Hence ethical practices, excellent work culture and involvement of employees' families are integral to our human resource development policies. All the staff members from the different sites of our companies and their families get together twice a year to deepen friendship. At the major Indian festivals, Diwali and Dussehra, we exchange gifts with our employees.
At the same time, finding skilled labor is a challenge. We work in the IT industry, which is one of the most dynamic and quickly changing areas, as well as its technologies. Hence we need very skilled and potential talents who can meet such change. Managing the skill sets or maintaining the team skills is a great challenge for us. We closely watch updates on the latest technologies and trends in this field.
The entire world is looking towards India.
The economy in India is growing quickly. In the IT area, you can find skilled and certified manpower, professional solutions, and tremendous opportunities. We are engaged in providing excellent and valuable propositions for our clients. The entire world is looking towards India and searching for a larger market share, and this is a great opportunity for us.
We currently export our services to the US and EU. We are planning to further expand our business in the US and EU and also considering Asian countries like Japan and Australia in the near future. Our professional and cost effective approach through remote services should be a key differentiator from our competitors.
If you would like to know the general business custom in India, I would say India has a rich culture. We value relationships, trust, and loyalty. These are also considered important in business in India. People highly value relationships and professionalism.
Thanks a lot for providing this opportunity.
This is the first time for me to visit Japan. When I first arrived at the airport and took a train, I saw the scenery on my way to AOTS. Japan is beautiful. People are so helpful and polite. I was impressed by looking at the automation system they run in the Japanese company I visited this morning.
Thanks a lot for providing this opportunity to all Asian countries. Japanese companies are successfully doing business in many countries. That is why we are trying to explore the Japanese business culture. I am sure this AOTS program helps us find the secret.
Thank you very much for your kind understanding and cooperation.