Logistics Management Consulting and Training Services Expanding to East Africa -3PL Solutions Group- (Khartoum, Sudan)
2019/4/19(Fri)15:30
(Sudan/スーダン)
- Introduction to a company of AOTS training program participant - ​
3PL Solutions Group is providing professional services, established in 2010 specializing in management consulting on the supply chain and business process field. The group comprises three business units :
3PL solutions for logistics management: This section mainly manages the largest warehouse in Sudan. Our client is the largest telecommunication company in Sudan, "Zain Telecomunication Company".
Beacon consulting: A group of management consultants provides the business community such as manufacturing, telecommunication, and service fields, with supply chain and business process optimization solutions.
Beacon training and human development: This is a training institute that provides training courses for supply chain, procurement, logistics, warehousing, leadership, business process improvement and optimization.
We have representation in Qatar through "Fortitude Co." and are planning to expand into East Africa such as Rwanda and Kenya.
Company Description
Name
3PL Solutions Group
Country
Sudan, Khartoum
URL
www.3pl-sd.com
Business category
Professional Services (Management consulting and training)
Main Products/Services

1. Outsource logistics services (warehousing).

2. Management consulting (Supply Chain - Logistics - Buisness process - Financial advisory)

3. Training in management

Business relationships with overseas countries including Japan
Representation in Qatar through Fortitude Co., a professional services company specializing in consultancy on financial services as well as management.
Information on former AOTS/HIDA training participants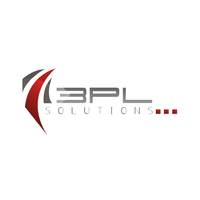 Feel free to contact us at the numbers below if you have any questions about the company.
Inquiry (Weekdays 9:30–17:00)
Operations Management Department
Overseas Strategy Group
TEL : +81-3-3888-8244 FAX : +81-3-3888-8242