Running the first tertiary hospital which acquired the US JCI accreditation in lower northern Thailand -PITSANULOK MEDICAL CO., LTD.- (Phitsanulok, Thailand)
2019/6/27(Thu)10:00
(Thailand/タイ)
- Introduction to a company of AOTS training program participant - ​
Pitsanuvej Hospital, Phitsanulok is the first hospital in the lower northern region to receive the US standard accreditation from the Joint Commission International (JCI). In 1995, the hospital increased its capacity to 150 registered beds. Pitsanuvej Hospital provides tertiary care with various medical services, such as Internal Medicine, Pediatrics Centre, Obstetrics and Gynecolgy Center, Surgical Clinic, Health Check-up Center, Psychiatric Clinic, Children and Adolescents Development Center, Ear, Nose and Throat Centre, Dental Clinic and other services such as radiology, heart, laboratory and surgical examination. It has become the centre for medical excellence in the region, serving the community for more than 37 years.
Company Description
| | |
| --- | --- |
| Name | PITSANULOK MEDICAL CO., LTD. |
| Country | Thailand, Phitsanulok |
| URL | https://www.pitsanuvej.com/?lang=en |
| Business category | Private Hospital |
| Main Products/Services | We are one of the leading healthcare providers in the lower northern region of Thailand, providing complete healthcare services for both outpatients and inpatients. The Company has always emphasized the importance of quality healthcare and experienced physicians and staff. |
| Business relationships with overseas countries including Japan | MOU Medical Tourism with overseas countries |
Information on former AOTS/HIDA training participants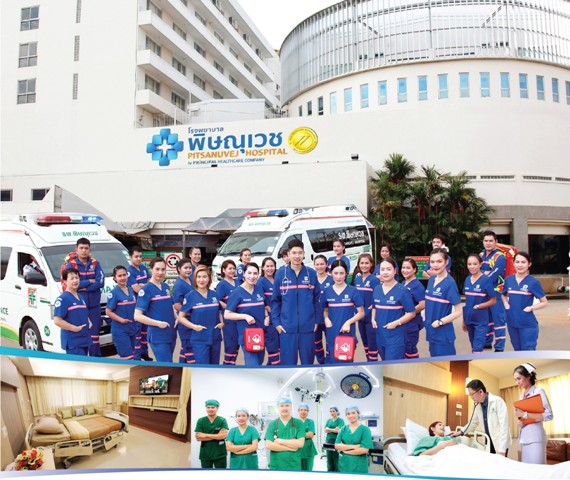 Feel free to contact us at the numbers below if you have any questions about the company.
Inquiry (Weekdays 9:30–17:00)
Operations Management Department
Overseas Strategy Group
TEL : +81-3-3888-8244 FAX : +81-3-3888-8242